2 Answers
Hi Mike! Thanks for writing in!
When you uploaded your video we asked if your video was originally shot vertically or horizontally. This is so our system can correctly orient it for the templates we offer.
Sometimes it can be difficult for the computer to identify a vertical video as often that same video will "say" it is horizontal with a horizontal resolution, but it has been rotated 90 degrees.  
Overall, the system does a pretty good job, but as a fail safe, we ask you to let us know if your video is actually vertical.
In your case, however, while you may have originally shot a vertical video, at some point along the way, you turned into a horizontal video.  Looks like you maybe you inserted your vertical video into some app and exported out a horizontal video.
That horizontal video is what you uploaded to ClipScribe. So, when you clicked the vertical button, you said told the computer, "Hey, here comes a vertical video" and then uploaded a horizontal one.
This is very confusing to the system and its like putting a square peg in a round hole which is why you ended up with the experience you did.
As you can see from the screen grab below, and the resolution noted in the screenshot, the video uploaded was horizontal.  This is a 16:9 aspect ratio horizontal video rather than a 9:16 vertical one.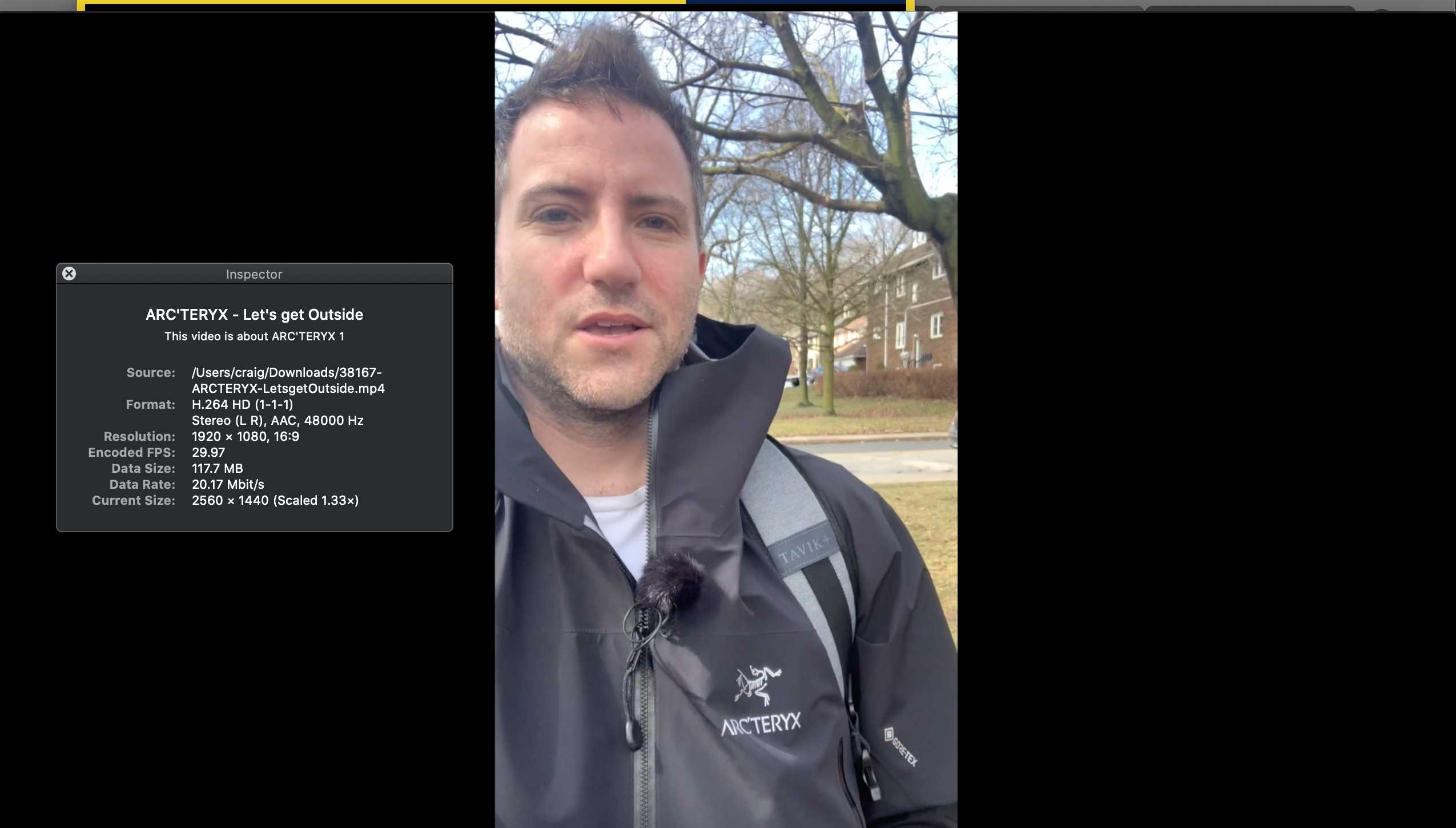 Happy to deduct your minutes, but just be aware going forward, if your video is actually vertical, i.e. you shot it vertically and then uploaded that vertical video without modifying it, click the vertical button.
However, if it is a vertical video that has been placed inside of a horizontal video, you don't need to do anything. Just choose the default.
At this point, the easiest would be to just re-upload your horizontal video. Your experience will be much less pathetic. Thanks and let me know how I can help. – Craig
Ok I removed those minutes.
One other note.  If you are going to go horizontal eventually, I really recommend just shooting horizontal.  It will give you the most options.  If you need to have vertical, you can use the vertical layout for horizontal videos, but then you can also upload your video to YouTube, Vimeo, put it on your blog, etc.  Instagram and FB are starting to punish vertical videos, so you will get the most bang for your buck if you shoot horizontal.
If I can answer any further questions or help in any way let me know.
Thanks!
– Craig
Please login or Register to submit your answer