1 Answers
Hi Sam.  It is likely a network issue between you and us.  This affects a small number of our users.  So, we can troubleshoot that part, but the easiest solution is to use the Google Drive or DropBox importer:
CLICK THIS MENU IN THE UPPER LEFT: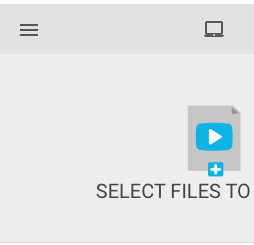 CHOOSE DROPBOX OR GOOGLE DRIVE IMPORT AFTER YOU HAVE UPLOADED TO ONE OF THESE SERVICES: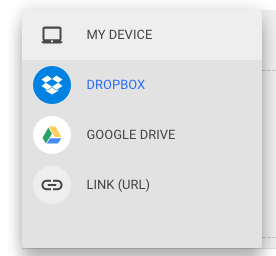 As far as trying to debug your current issue:
1. Make sure you are on WIFI.
2. Make sure your video isn't excessively sized (over 1G
3. Wait a bit to try again.
4. Disconnect and re-connect to the internet connection you are currently using.
Let me know how else I can help! Craig
Please login or Register to submit your answer